I didn't want to go to the grocery or eat out tonight so we had a dig-in-the-pantry-and-be-innovative dinner tonight. Yeah! Sometimes it's a success and sometimes is a fail but it's always fun. Here's what I found: bow-tie pasta (Elijah Requested) big can of tomato sauce, garlic, chicken tenders, 2 1/2 bags of mozzarella cheese, a little cream and onions. I can work with this. I dug out an old recipe I had from some friends of our's (Matt & Laura) for a yummy baked rigatoni with a tomato cream sauce that I thought I could mix up a bit.
Ingredients:
1 large box of bow tie pasta
1 large can of tomato sauce
8 oz bag of mozzarella cheese
1 cup heavy cream
1 onion
1 tsp salt
1 tsp sugar
1 1/2 tsp dried oregano
1- 2 cloves garlic
olive oil
pepper
Package of Chicken Tenders (just as much as you'd like to have in your pasta)
And here we go...
Preheat oven to 350 and heat olive oil in skillet.
Salt and Pepper Chicken Tenders
Add to heated skillet. Salt and pepper the other side of the meat. Let chicken cook on that side with out moving it around for a few minutes. The meat will release its self from the pan when it is seared and ready to be turned.



Turn it and sear the other side. See the pink- It's okay, we're going to finish baking the chicken in the oven.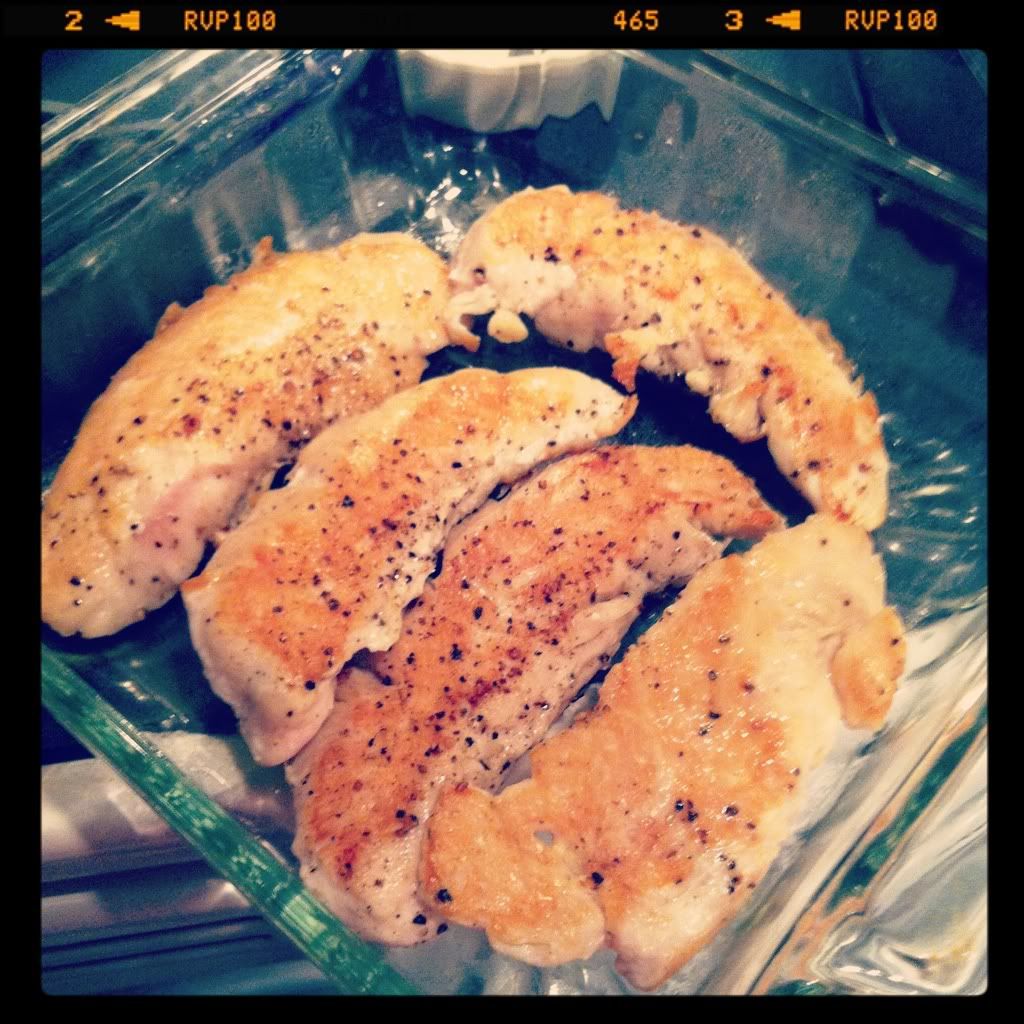 Bake Chicken in oven at 350 for about 15 minutes, or until cooked completely cooked.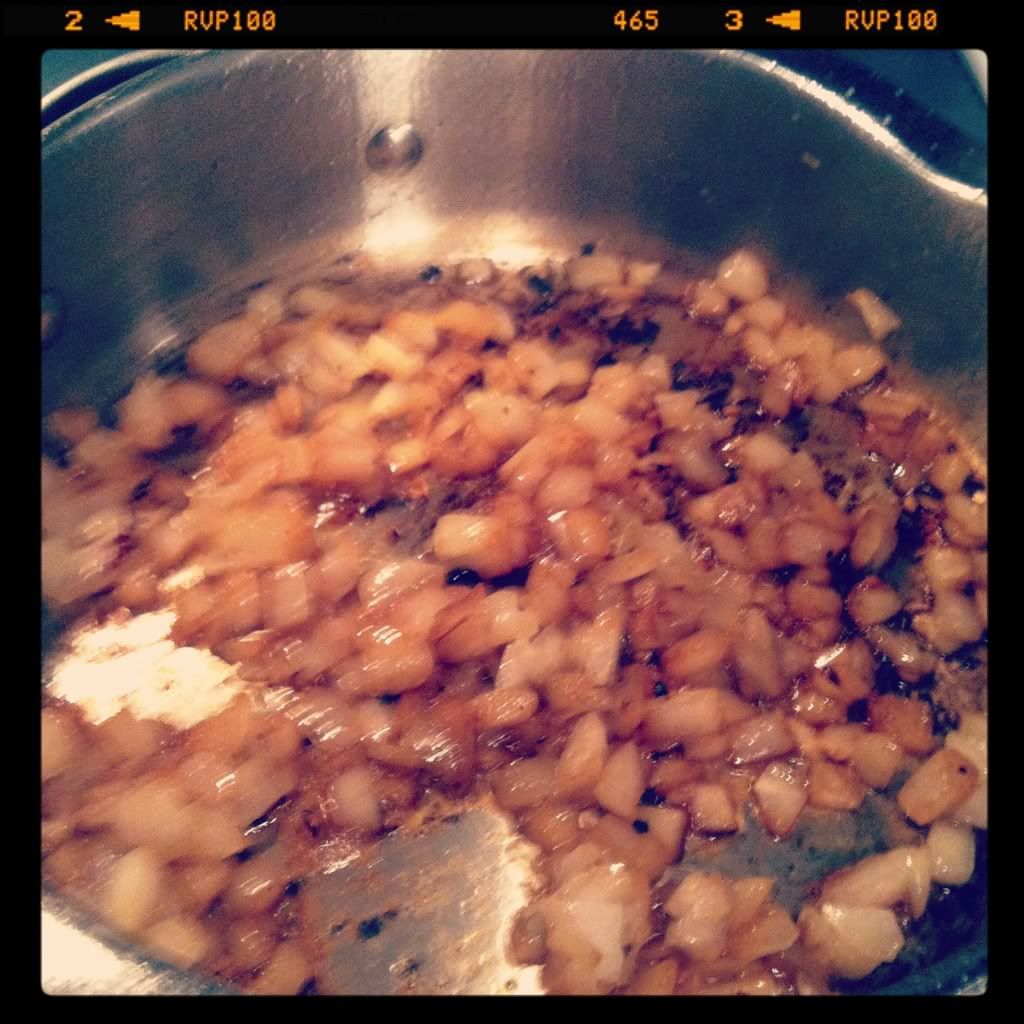 Add a bit more olive oil to the pan. Saute onion in the pan until caramelized and translucent.
Add garlic to pan and cook for 30-60 seconds.
Add tomato sauce (diced tomatoes would also work), salt, sugar, and oregano. Reduce heat to medium low and simmer for 20 minutes or until sauce has thickened to desired consistency.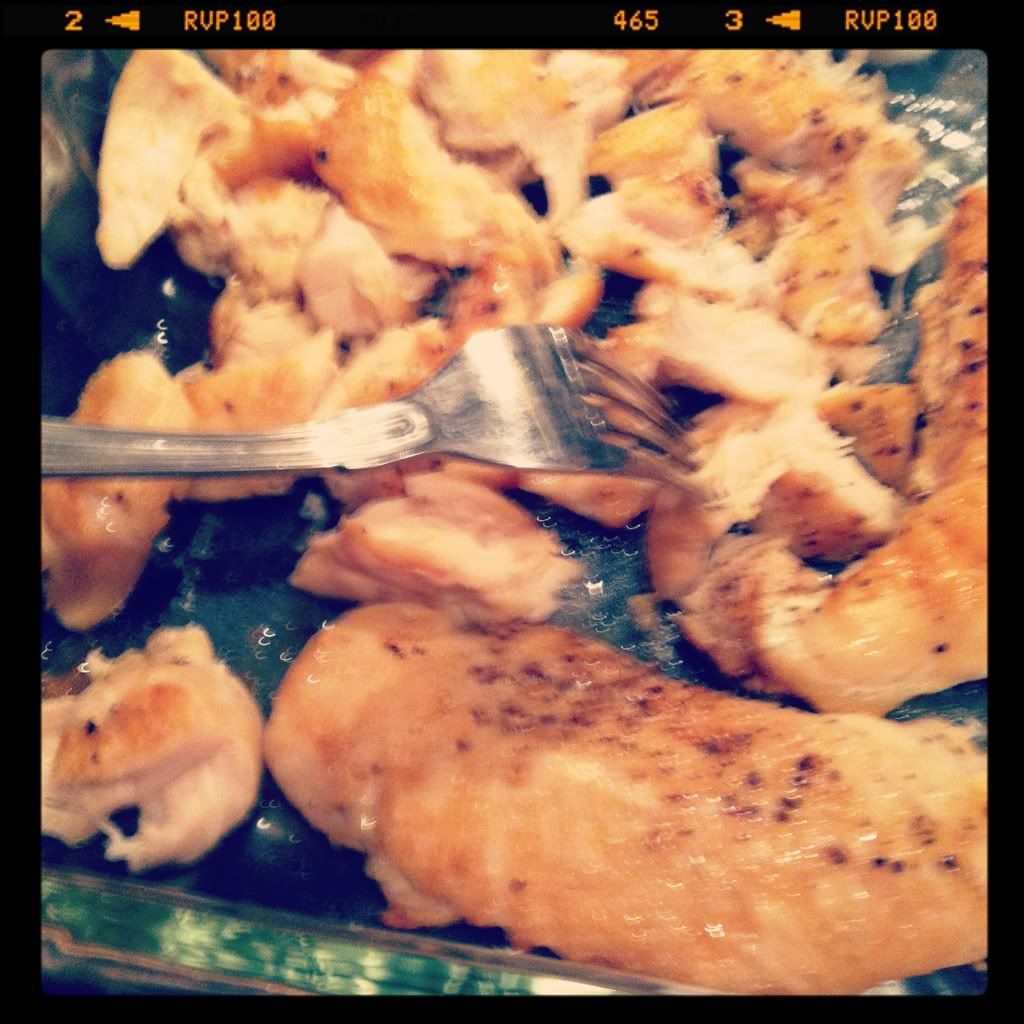 When chicken comes out cut into bite sized pieces and return to oven to keep warm.
Cook pasta according to package directions, about 12 minutes.
(I usually start cooking pasta before the chicken is finished baking.)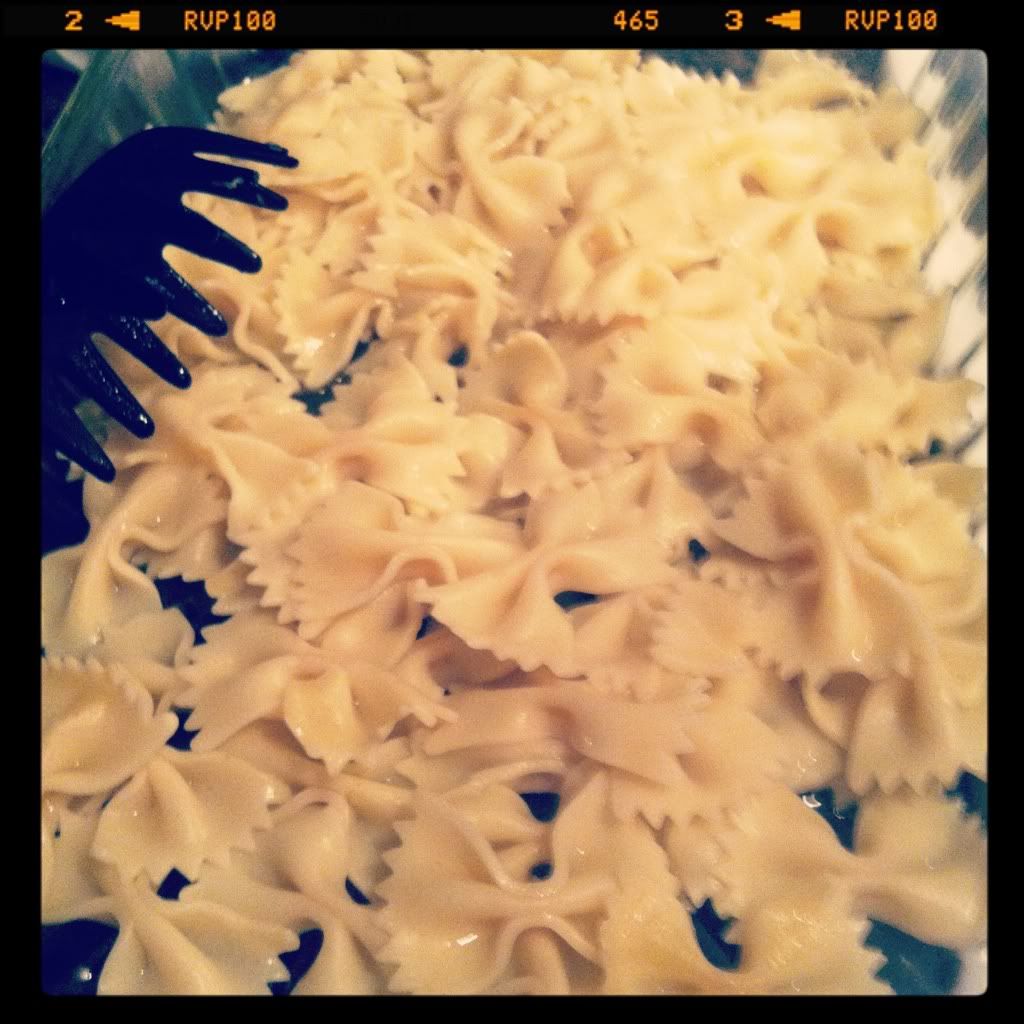 Put cooked pasta into a 9 x 13 baking dish.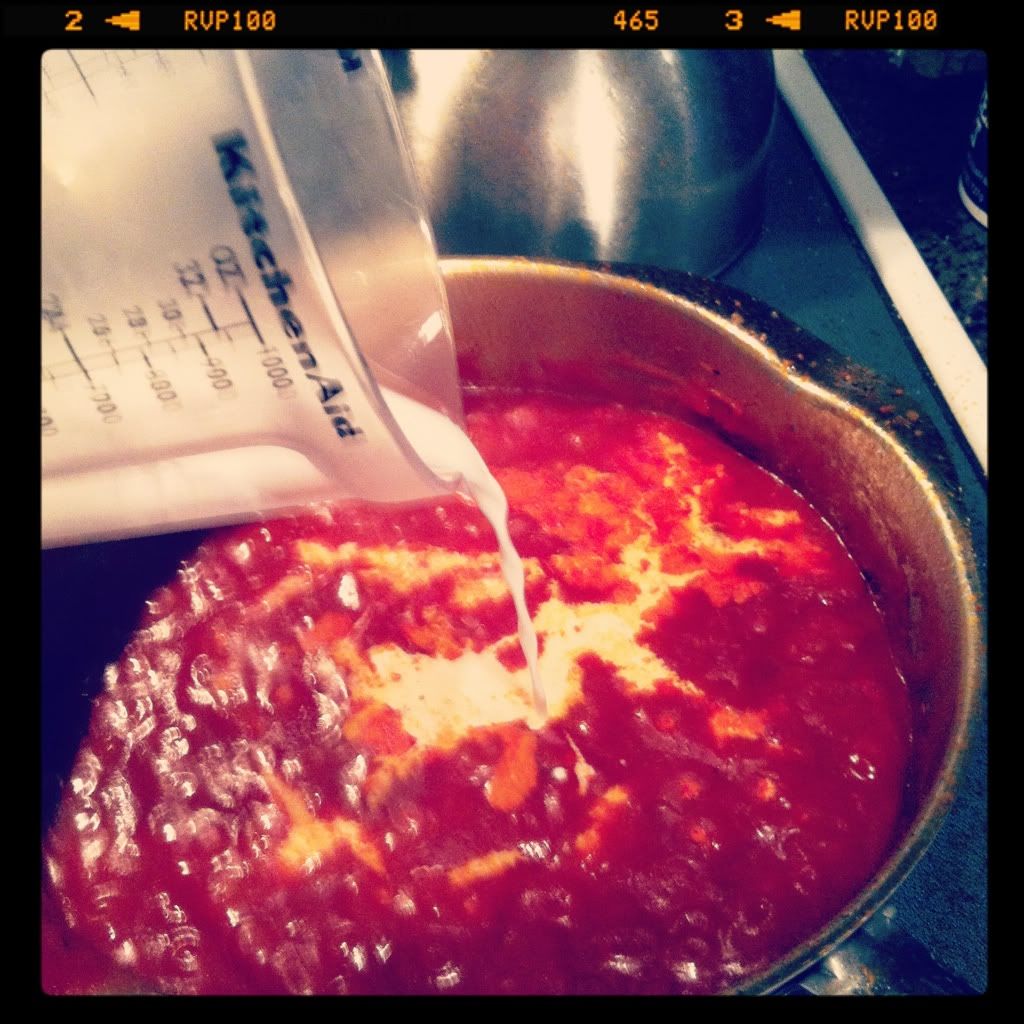 Stir in cream.






Then add the chicken and 1/2 package of cheese.


Mix cream sauce with pasta.
Top with the rest of the cheese, yummy!!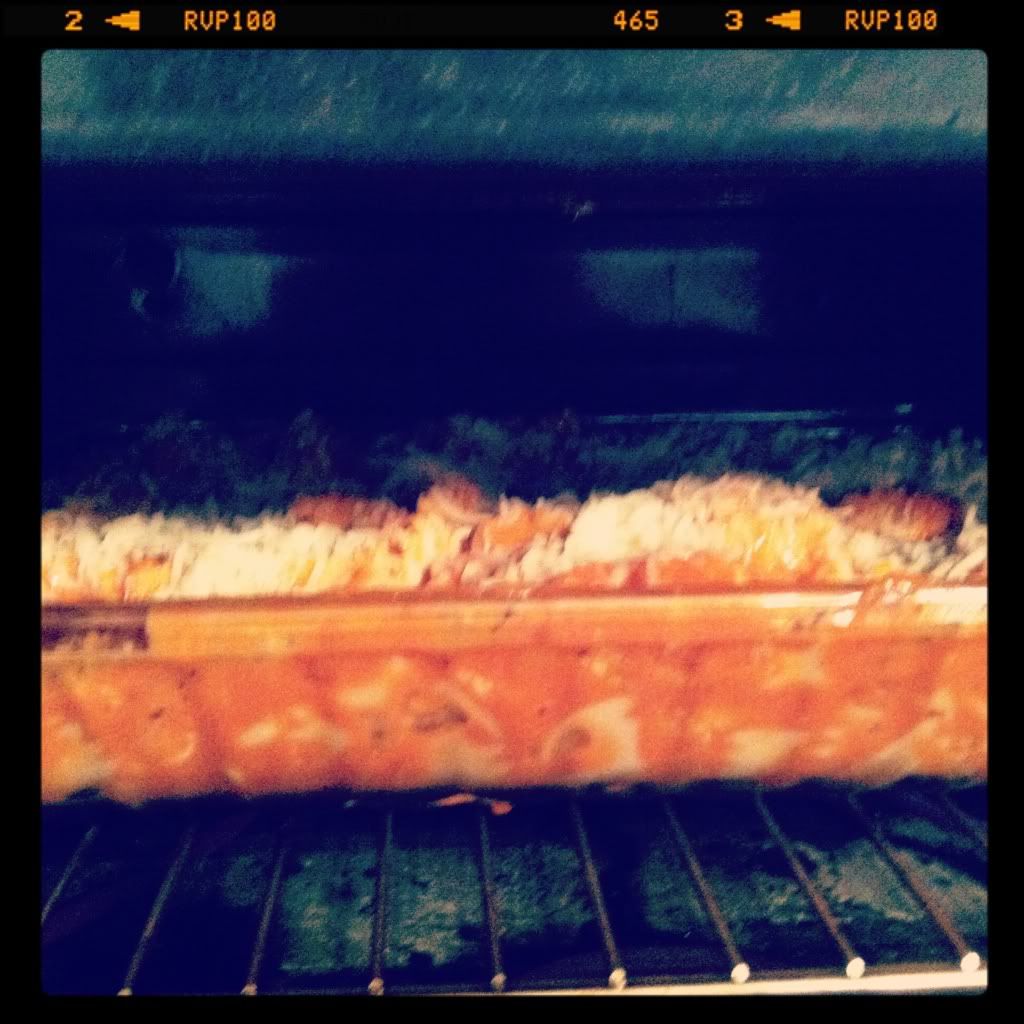 Bake for 20 minutes at 350 or until all cheese is melted.
Now you'll have a little down time. So you can do the dishes...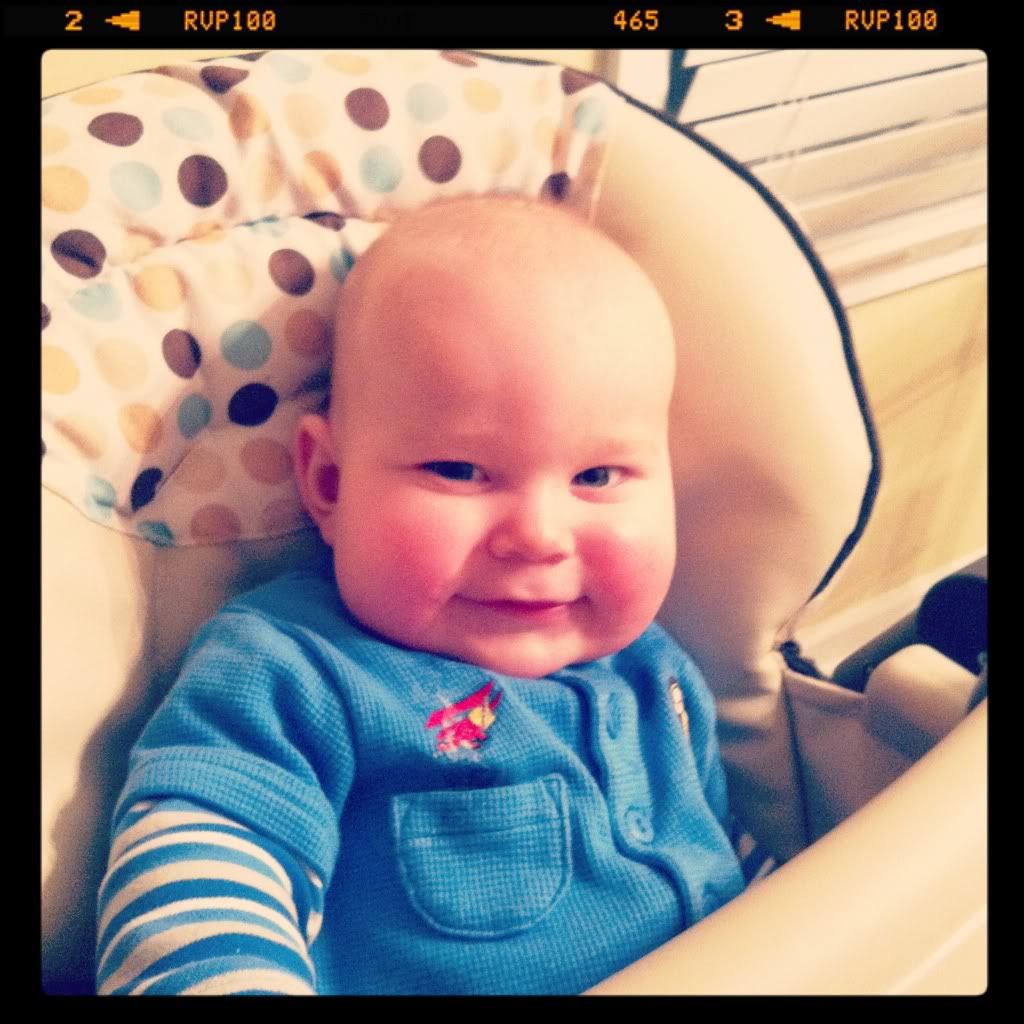 Or play with your little helper. I choose to play with my little helper.
And you'll end up with this cheesy goodness. :)
This dig-in-the-pantry-and-be-innovative dinner night was a success at our house! The hubs and little super hero have already asked for it again. Choppy even enjoyed a noodle during the clean-up phase.