Tonight was a super busy night; so, I knew there wouldn't be much time to cook dinner. Which in our house always means one of three things will happen.
1. Cereal for Dinner
2. We Eat Out
3. We Crock Pot <----- This is what we did tonight.
Here's what I used:
3 large Chicken Breast (I used frozen.)
1 bag of frozen gumbo veggie Mix (Use which ever mix you like best)
1/2 box Chicken Stock
1 package Ranch dip mix
1 package taco seasoning
1 can fire roasted tomatoes
2 tablespoons of apricot preserves (optional)
Tortillas (I used whole wheat)
Toppings for Taco: I used Avocado, Tomato & Cheddar Cheese
Put three large chicken breast in the crock pot
Pour in frozen veggies
Add taco and ranch seasoning
Pour about 1/2 box of stock over mixture
Add in fire roasted tomatoes
I added a couple of tablespoons of apricot preserves just for a hint of sweet.
It wasn't that noticeable; so, you could leave it out.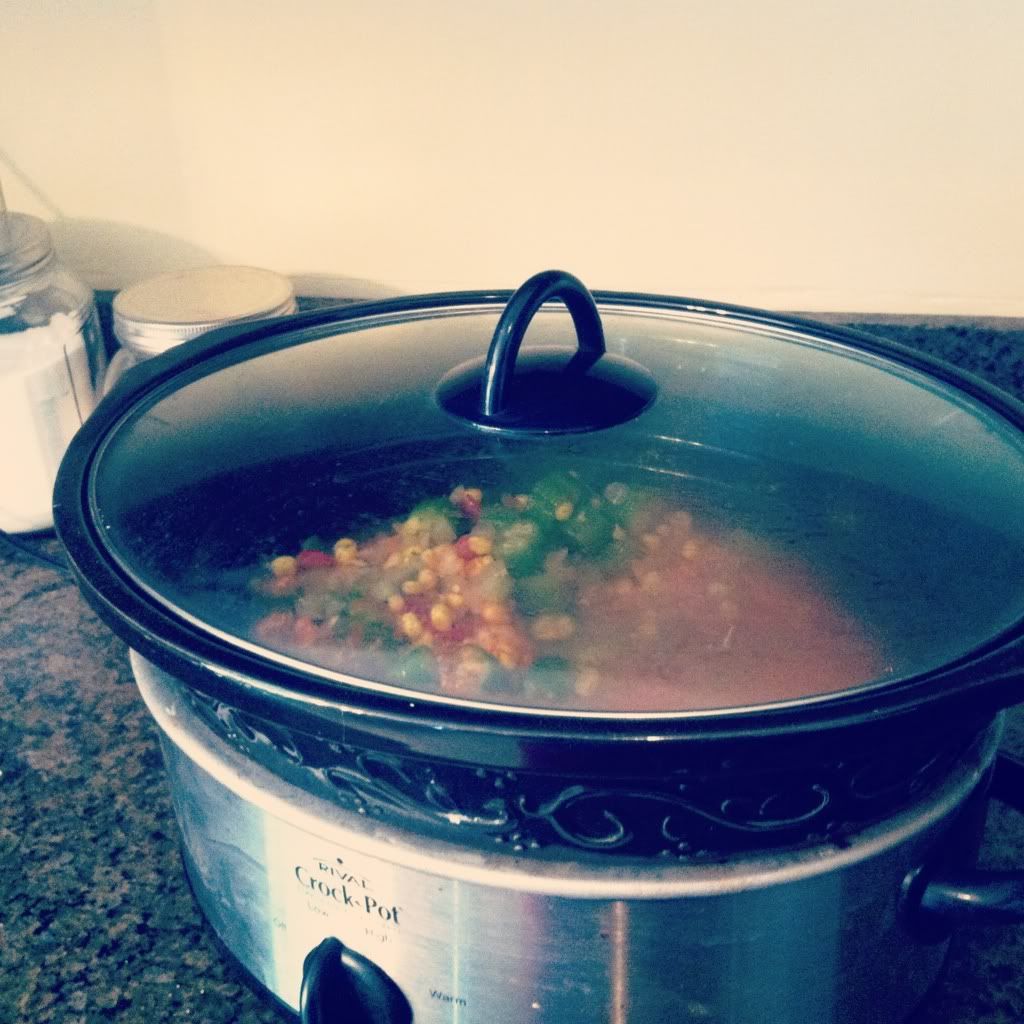 Give everything a stir, cover and cook for 6-8 hours.
I know the chicken is ready when I can shred it with a fork.
Shred the chicken.
Using a slotted spoon add veggies from slow cooker back into the shredded chicken. I also added a couple of tablespoons of the broth/sauce from the crock pot into the chicken.
This is what you'll be left with. There will be a lot of yummy broth left in the crock pot. I think it would be great for a taco soup; so, you may want to save it. You can see I saved some of the shredded out before I added the veggies for my little super hero because he is not a fan of the veggies in his tacos. I did mix a little of the liquid back in his to keep it nice a moist.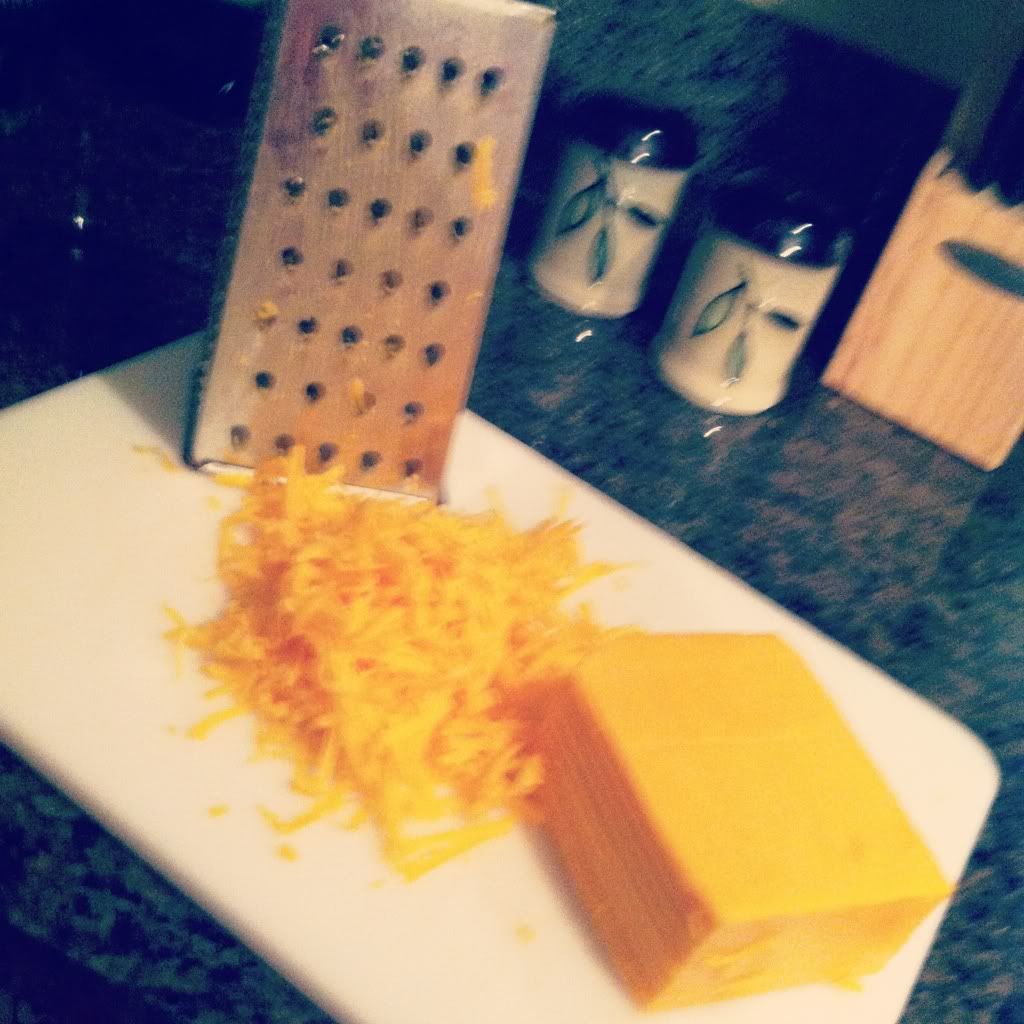 Shred the amount of cheese that you need. You could use the bagged stuff and I do from time to time but trust me it tastes SOOOOOOO much better if you just take a few seconds and shred it yourself. (Lesson from my grandparents who always make the best taco bars!)
Prep your toppings. I chose tomato & avocado.
Layer in your ingredients in the tortilla. I like to start and end with a little cheese because it works like glue to hold the tortilla together. I popped my taco in the microwave for about 5-10 sec. just to melt the cheese.
Here it is, my easy slow cooker chicken tacos! Perfect for a busy week night.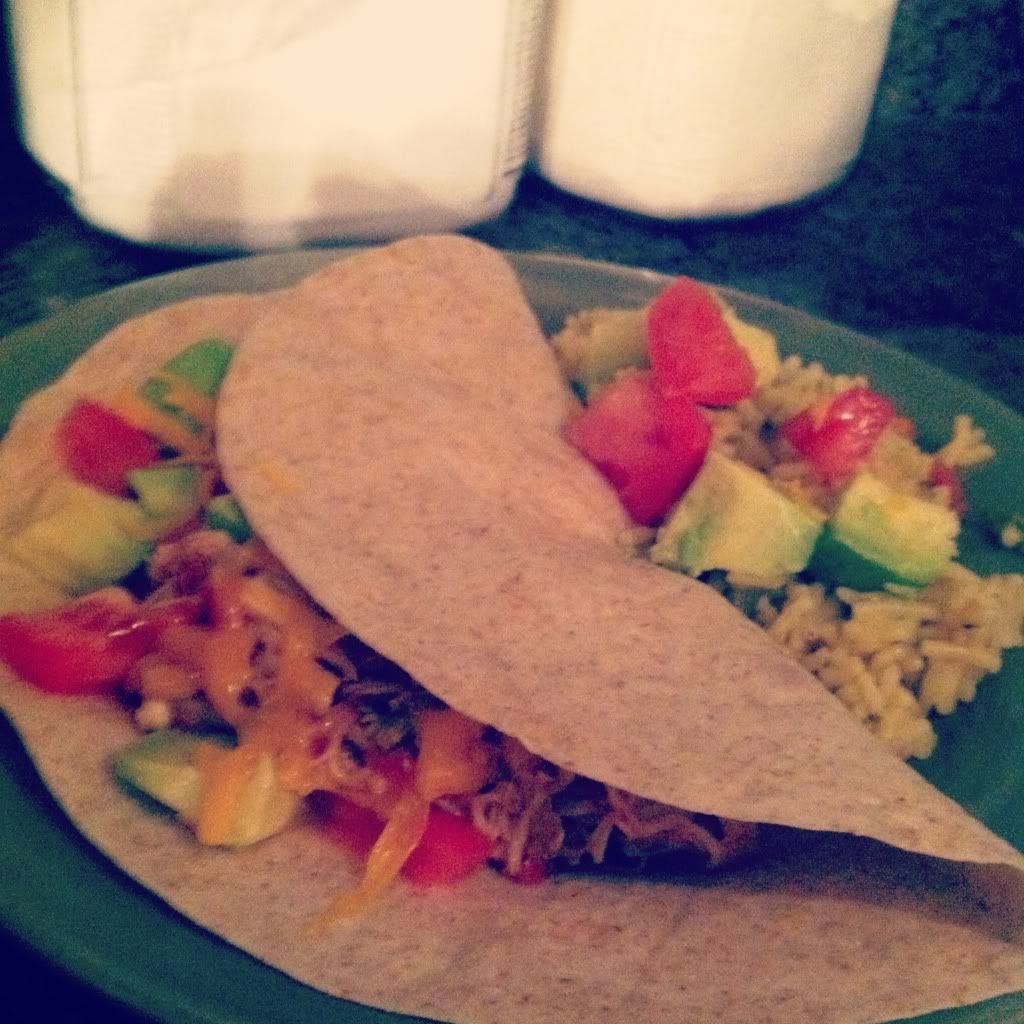 I served with a side of quick rice. I didn't count the points for this recipe but I bet it would be really low because many of the ingredients are the same as taco soup, the world famous weight watcher's recipe.
The variations for this slow cooker taco are endless.
Here are a few:
1. The sauce/broth left in the crock pot would be great cooked down into a red sauce.
2. This would be a really good meat to use for a quesadilla.
3. Switching the cheese for queso fresco would be great.
4. Black Beans would be a good add in for the crock pot mix.
Direct quote from the hubs, "That was awesome, baby. How did you make that?" Then he asks if there is enough for him to take for lunch tomorrow. Elijah ate every bite on his plate. That's how I know that this supper has been a success!