I mean, WOW! I'd had something similar to this at work but when my sister in law gave me her recipe... it is amazing. This may be a new staple at our house. The best thing about it (other than the taste, of course) is it is CROCKIN' Simple! :) Don't you just love the crock pot?
Here's what you need:
1 Pot/Chuck Roast (Mine was about 2 lbs)
16 oz Jar Banana Peppers
16 oz Beef Stock/Broth
1 Package Sandwich Rolls
Italian Au Jus Seasoning Packet (In my grocery this is at the meat counter, not with the other seasonings.)
Butter
Here's the pictures.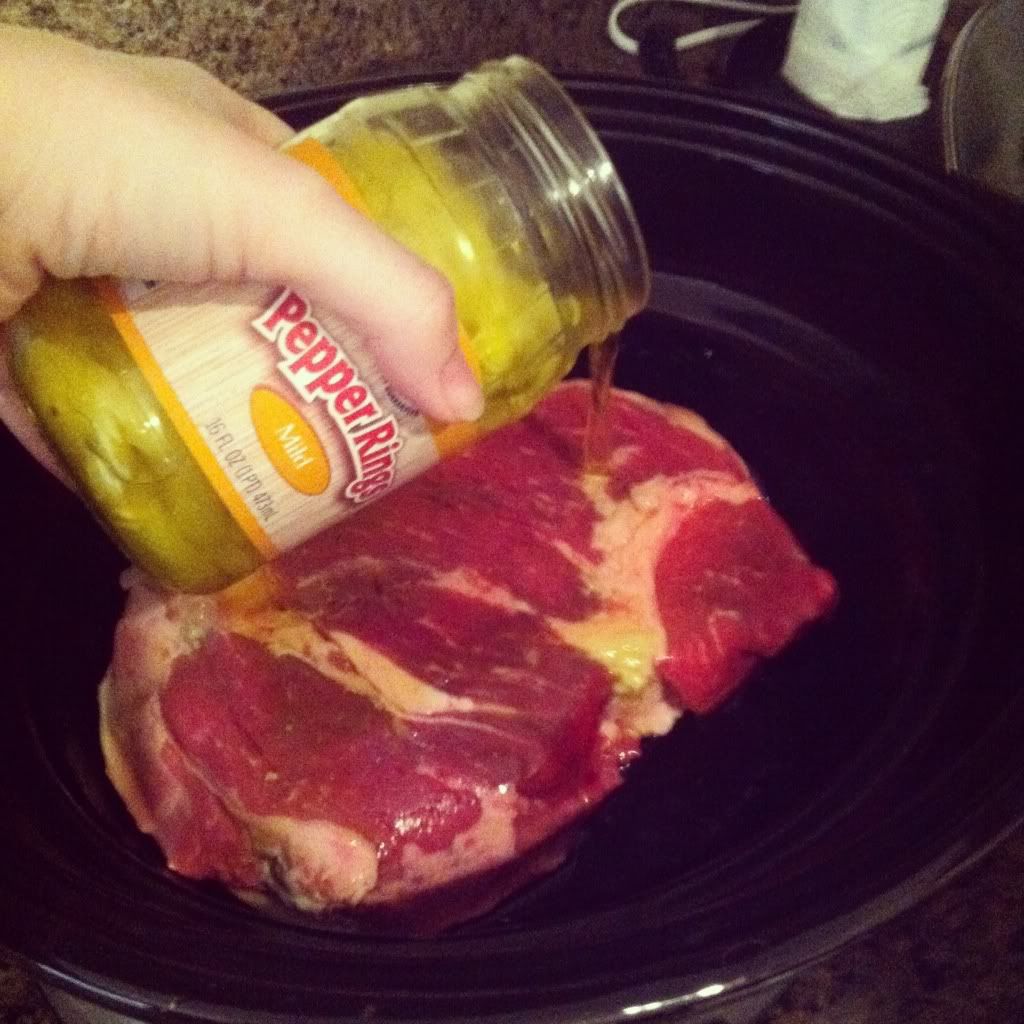 Set slow cooker on low. Add roast to bottom of dish. Pour entire jar of banana peppers (liquid & peppers) on top of roast.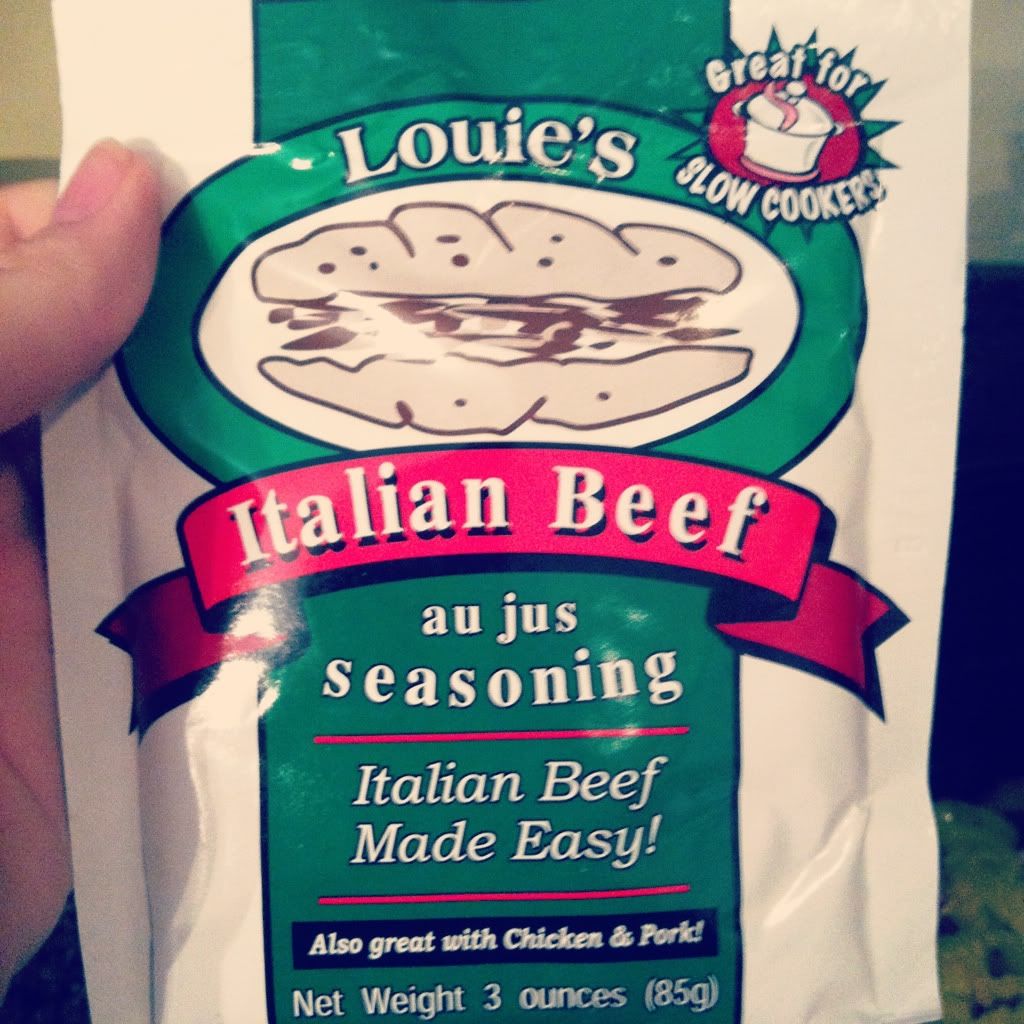 This seasoning packet is worth its weight in gold. Thanks to my in-laws for introducing us to it!
Sprinkle entire packet over top of roast and peppers.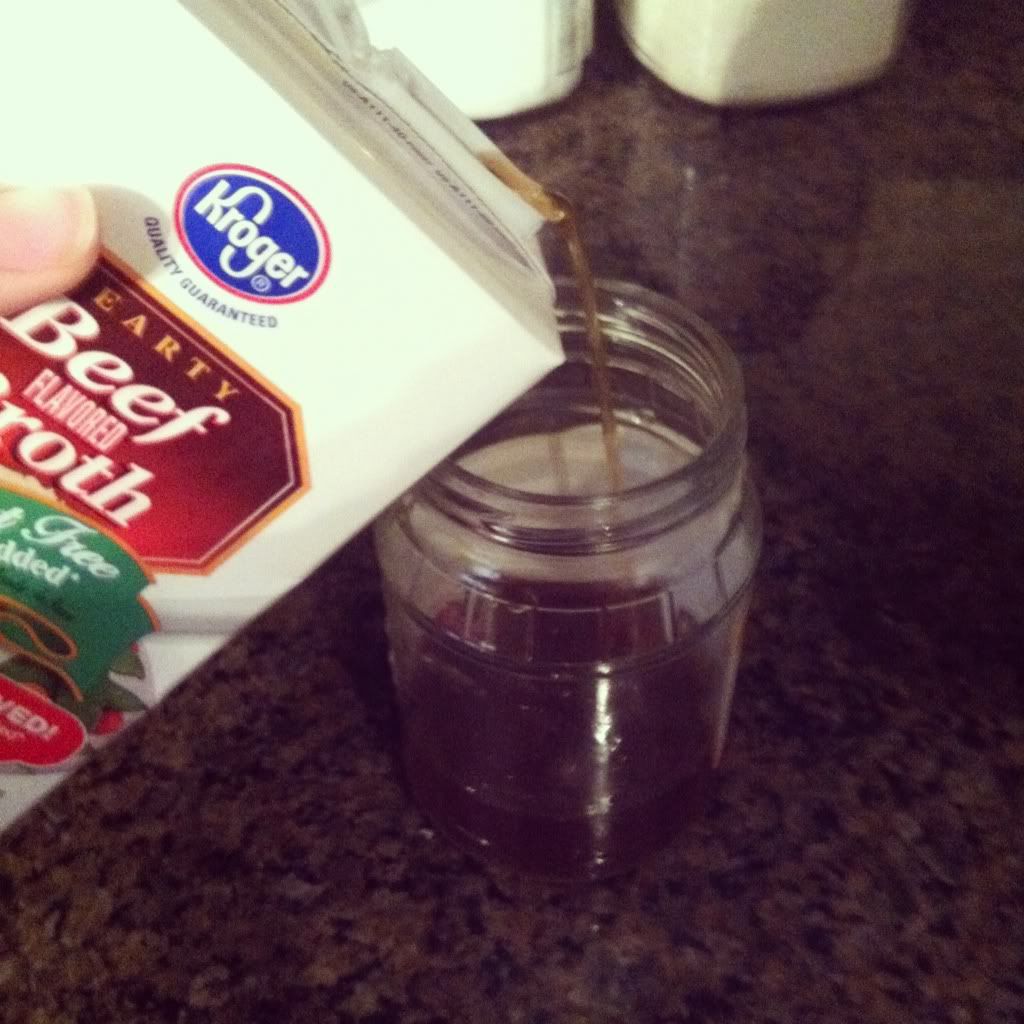 Fill the banana pepper jar with beef broth and pour that over the top of the roast. Be sure all seasoning is coated. You may have to give it a little stir. (You could also use water for this part; it is what the original recipe called for; however, I had beef broth in the pantry.)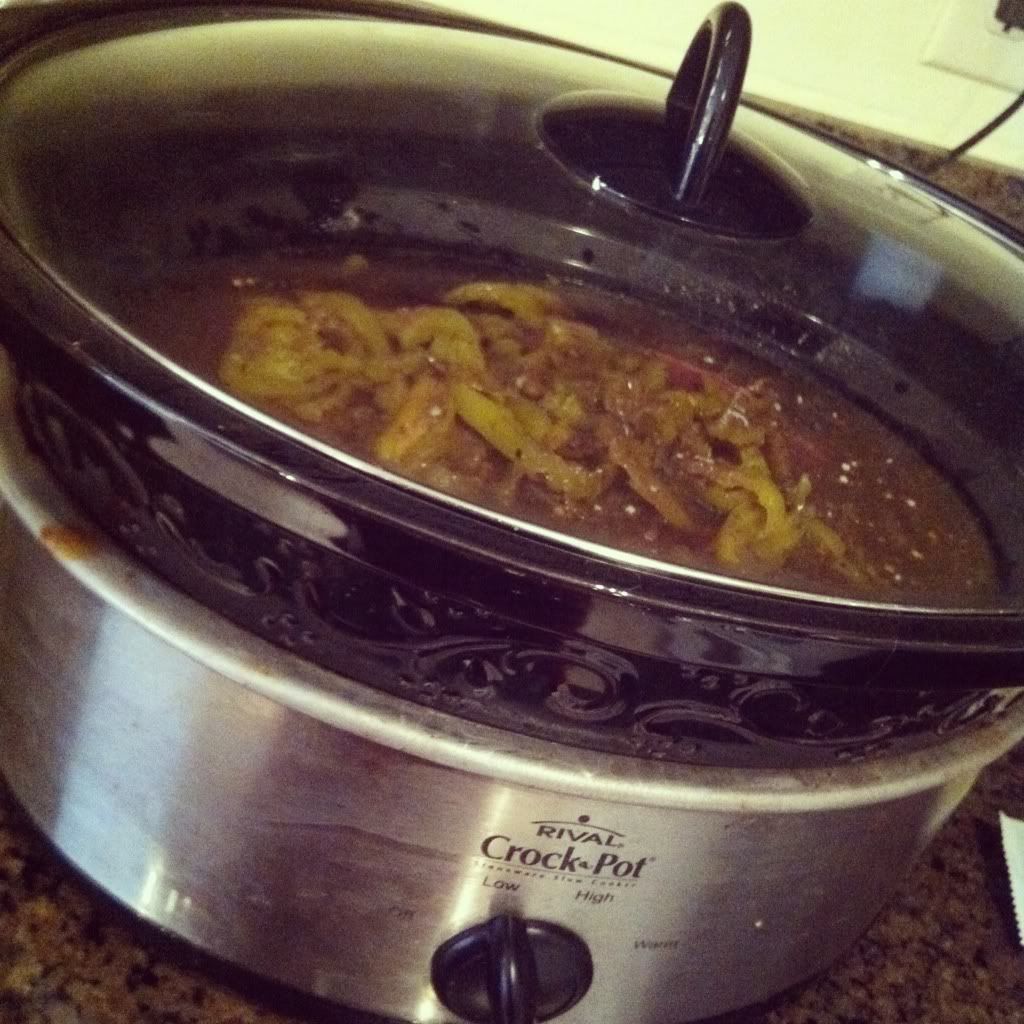 Cook on low for about 8 hours or until meat is finished cooking.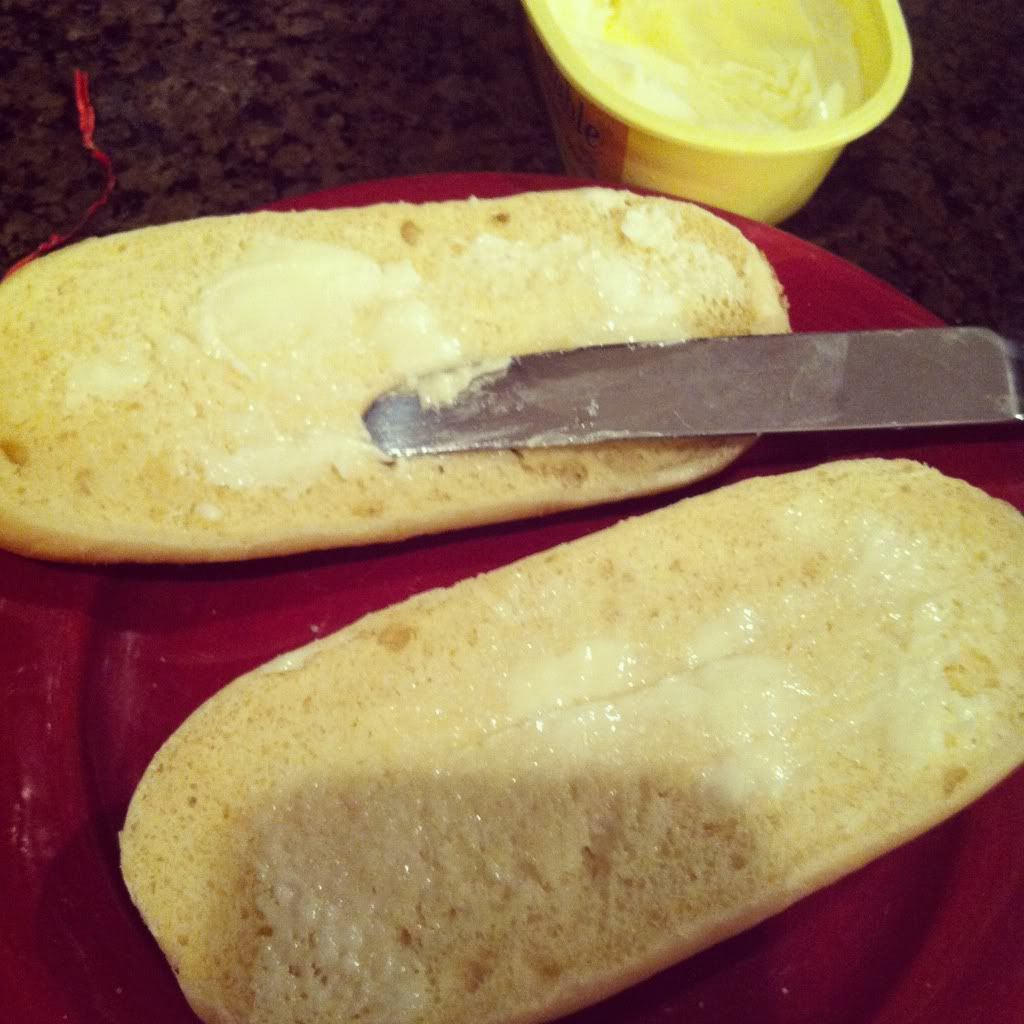 Now, you'll want to toast the sandwich rolls. I learned this from the pioneer woman's website. I know that you are hungry and in a hurry to get dinner finished for your family but I PROMISE you this quick step is WELL worth it!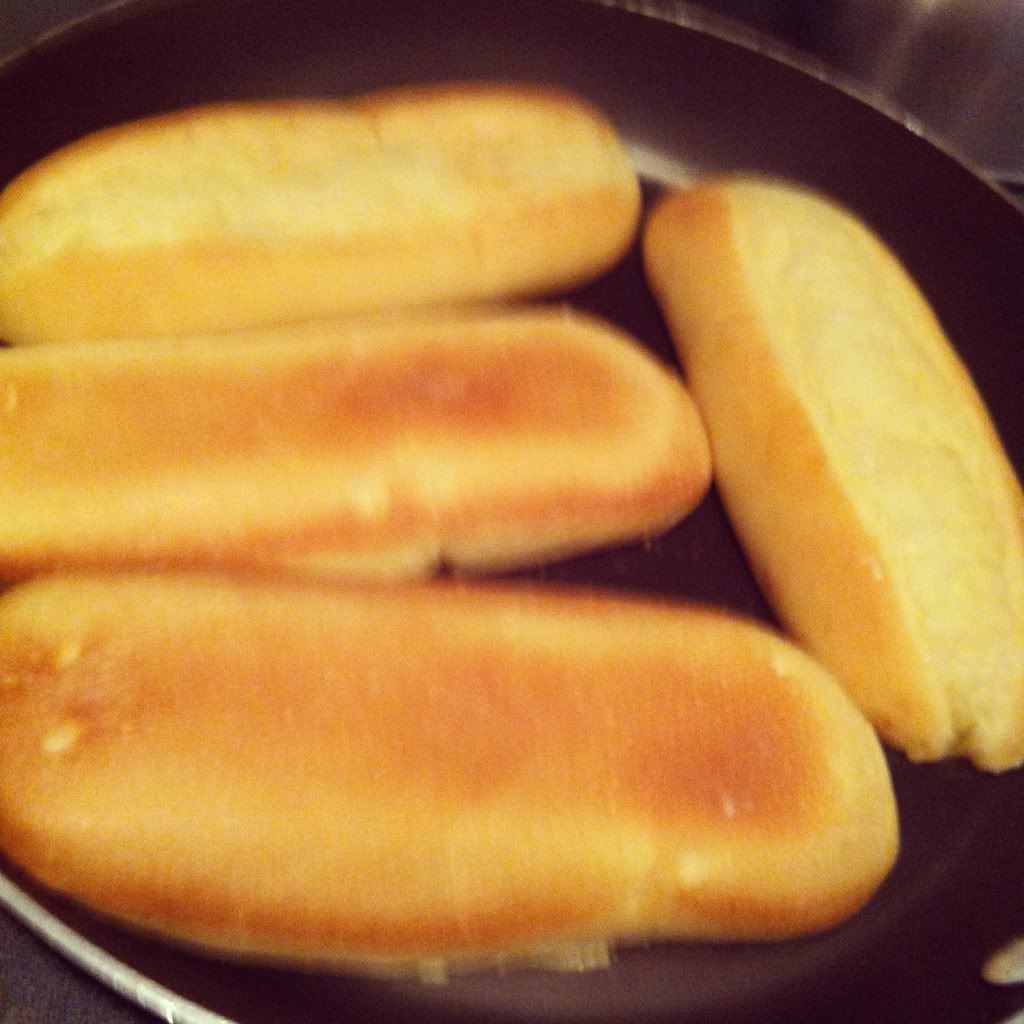 I toasted mine over medium heat for just a minute or so. As a matter of fact, don't get distracted by the smell of the roast. They will burn quickly. Trust me on this. I may or may not have turned one of the rolls black.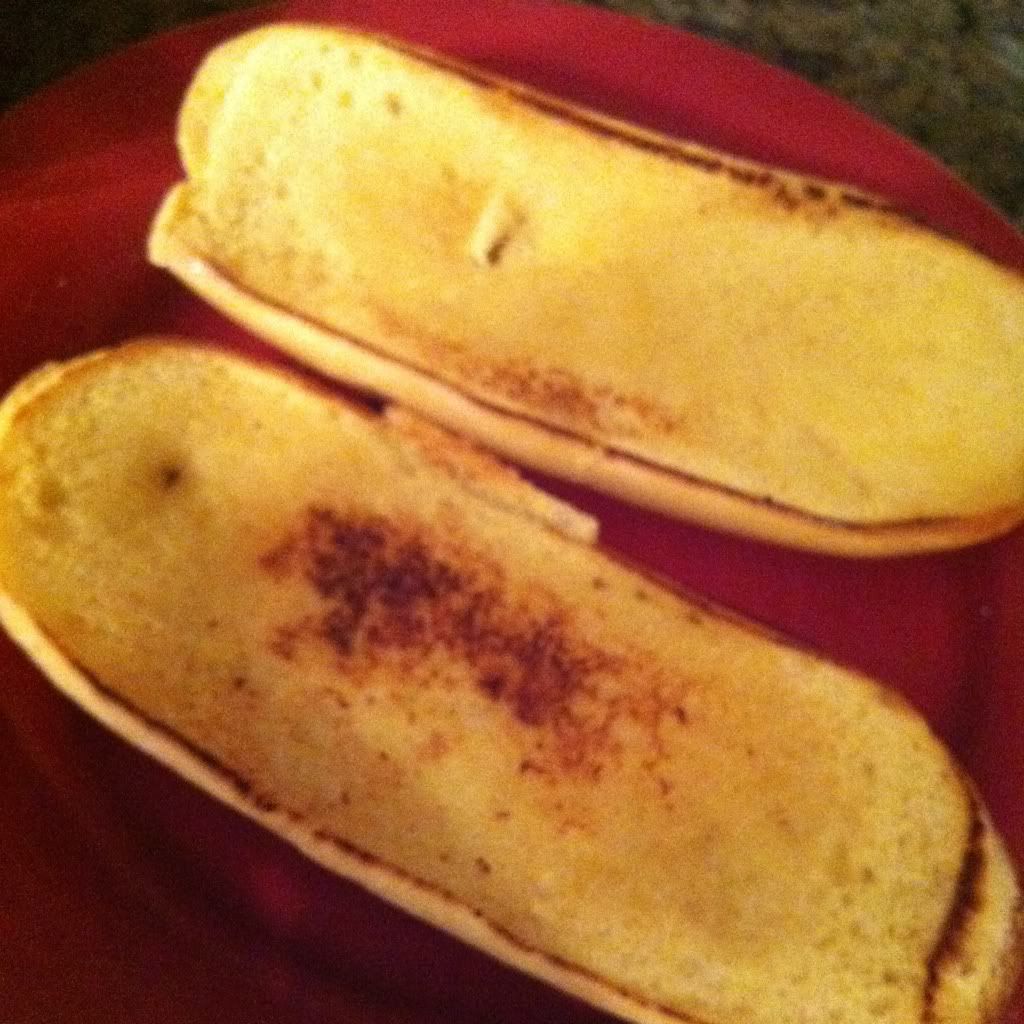 This is what I like for mine to look like. But you feel free to toast until they reach your desired golden color. :)
Take your roast out of the pan, be sure you have some peppers also. Shred the meat. You may want to add some of the broth to the shredded meat to keep it nice and moist.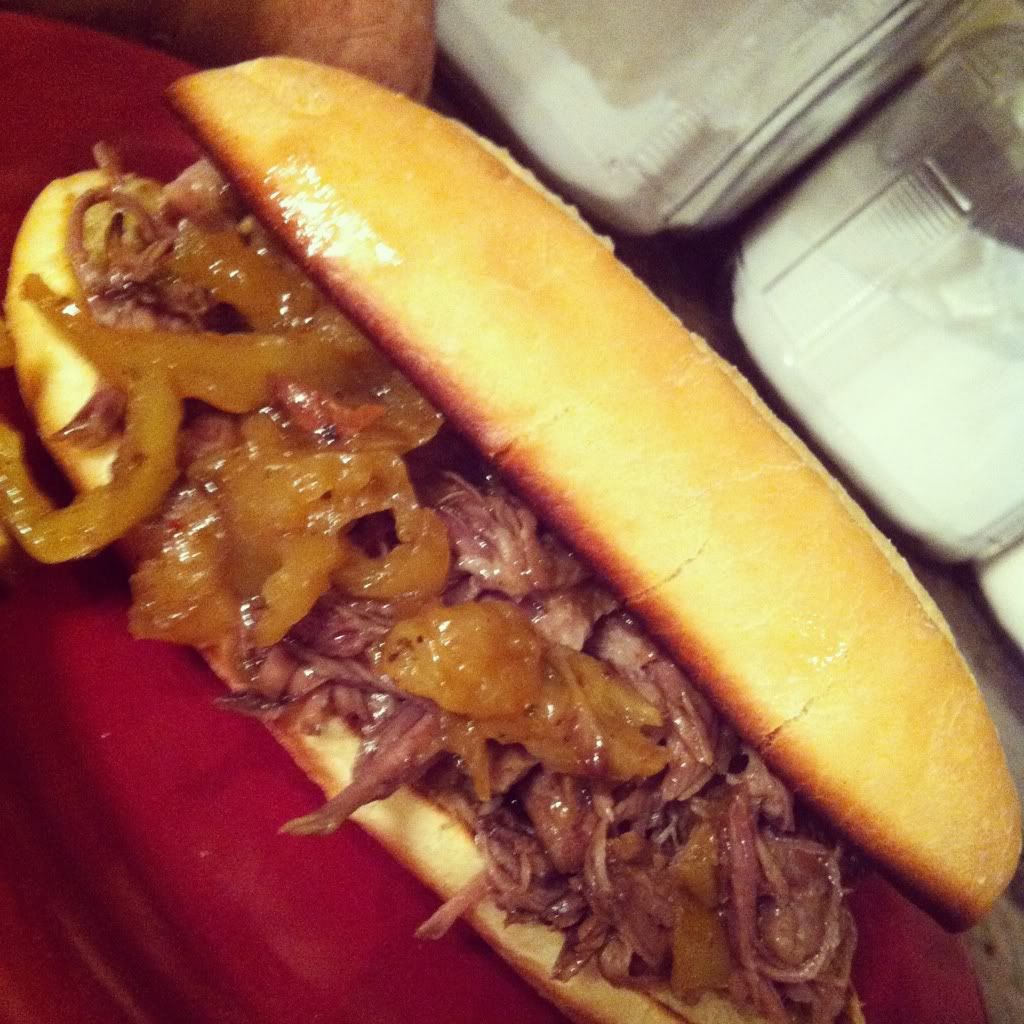 And there you go... one Crockin' Simple Roast & Pepper Sandwich.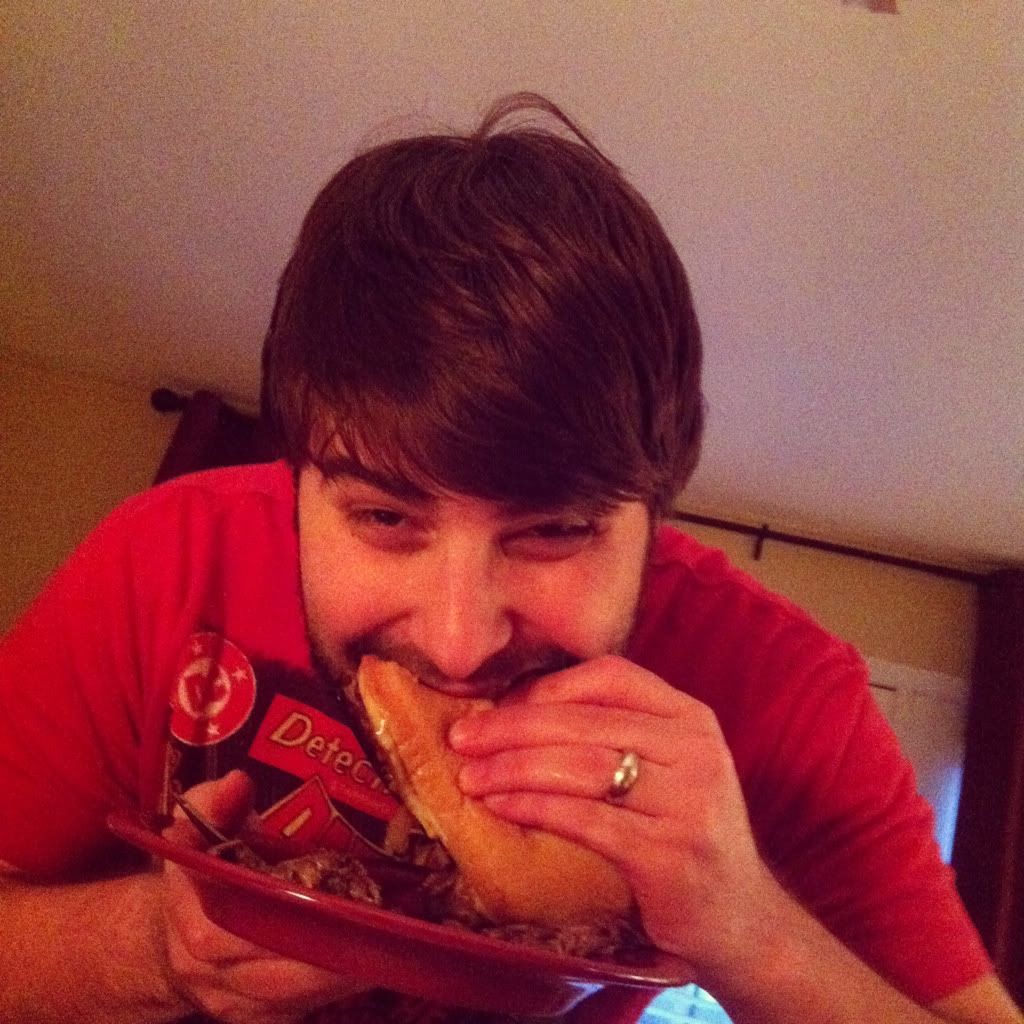 Hubs enjoying the sandwich... He's finally come to embrace the slow cooker. I think one (or ten) too many "cream of mushroom & chicken" recipes did him in the first year we were married. But this recipe suited my red meat & potatoes man! :)
Oh, and here is a picture of the bread that I may or may not have burned while sampling the roast.
Do you see that odd blur in the background? That is not our magic house elf coming to do the dishes. As I was taking a photo of my mistake, Choppy decided she would "work for it" (roll over) to earn the bread. Silly dog. Does she think I would actually give her table food?
Well, could you say no to those sad eyes?